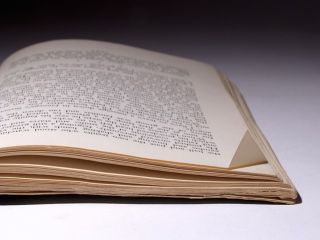 Tonight we begin a new chapter in the City of Hoover.  A new mayor and council will be sworn in after a very active campaign and above average voter turnout.  This year's election included one race that was decided by five votes, another that was decided by less than thirty, and a runoff.  The voters were able to go to not one, but two forums where the candidates were asked questions submitted by residents.  There were a total of 18 candidates, 3 for mayor, and 15 for council.  The council will have four new members and the mayor's office will have a new occupant.
The majority of the new council members and the mayor ran on a common platform:  to provide adequate funding for Hoover City Schools.  After tonight they must all get busy on fulfilling this very important campaign promise.
One of the newly elected council members, Casey Middlebrooks – Place 6,   was sworn in early to complete the late Brian Skelton's term.  If Dr. Middlebrooks is any indication on how the new council will perform, we're in for a refreshing change.
Already, Dr. Middlebrooks has chaired a committee to come up with a more acceptable name for the Hoover sports center after the company hired to oversee the complex named it "The Bam".  The Bam didn't go over very well with the residents, and Council President Jack Wright appointed Dr. Middlebrooks to chair the re-naming committee.  The process was handled with great transparency, with community involvement, and with utter professionalism.  Kudos to Dr. Middlebrooks for his handling of this issue.
I hope the rest of the new council members and mayor take note on how this issue was handled.  THIS is what we voted for:  transparency and stakeholder involvement.
We are NOT looking for bickering, as was common in the 2000-2004 Hoover City Council and Mayor.  At the same time, we're NOT looking for the "Can You Count To Four" of the 2004-2016 Hoover City Council and Mayor.
Here's some points that were discussed by many, if not all of the candidates who won that would be implement if elected:
If candidates have disagreements, and we hope they do, that they talk them out professionally.
That they're inclusive
That they involve the public
That they use technology (web casts of council meetings, online surveys, social media, etc.)
That they hold town-hall meetings in various parts of the city.  They don't have to all be together when they hold these.
That they attend Board of Education meetings, and have open communication with the Board and superintendent
That they listen
When it comes to social media, specifically Facebook, we're going to use this method to communicate with the council and mayor, and include others in our communication.  It's a fact of the 21st Century.  We hope that those who don't use social media learn to do so in order to adapt.
We're going to say things that the mayor and council may not agree with.  We hope they respond.  Professionally.    We hope they don't go "radio silent" on us because we're saying something that disagrees with their position.  If their position is correct, we hope they defend it.
We're all going to be watching.  We're all going to be holding them accountable for their actions.  Most of all, we're all going to support them because we believe that they have the best interest of the city in mind.  Should we find that they don't, we're all going to make sure that 2020 brings the necessary changes.
Welcome, Mayor Brocato and Hoover City Council!  We look forward to your service.