On November 8 we (the voters of Alabama) get to vote on 14 Amendments to the  Constitution of Alabama of 1901 (the longest Constitution in the world!).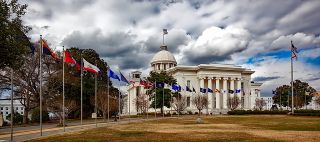 Here's the problem that many have voiced over the past month on various forums, Facebook pages, blogs, twitter, and at their respective water coolers:  Why are the Amendments so confusing?
The  Alabama Constitution of 1901 requires that when there's an Amendment that's not unanimously approved by the legislature, that the entire state vote on it, even if it affects only one county.  Many have said that the Constitution is outdated, but that's a topic for another day.  This post is designed to give you the links to the explanation of the Amendments.  We will update them as needed and they will be broken down by All Amendments and Individual Amendments.    Bookmark this page (add it to your favorites) so you can keep up with the changes.  This post will added to various group pages on Facebook, including the Hoover Vote page, so if you have any sites that you think need to be added, just post them in the comments on Hoover Vote and we'll add them. (We are going to refrain from posting stories from media outlets that are published as news stories for now)
We at THE HooverForum are not endorsing any Amendments at this time, but may towards the end, and we're not promoting any of the posts over the others.  Your biggest job between now and November 8 is to gather as much information as you can about each one so that you can make an educated vote, not just a guess or fill-in-the-circle just to fill in the circle.
MUST READ ARTICLES are in GREEN FONT
Links to Guides for All Amendments
An Alabama voters' quick guide to state amendments on the Nov. ballot – Yellowhammer
John Archibald Opinion on Amendments – AL.com
Constitutional Amendments on the November Ballot – PARCA
A look at 14 statewide amendments on Alabama ballots Nov. 8  – AL.com
Secretary of State's Statewide Ballot Measures (in plain language) – Alabama Secretary of State Web Site
Amendment Guide: Breakdown of the 14 constitutional amendments on Alabama's November ballot – WHNT
Links to Guides and Posts About Individual Amendments
Amendment 2
Facebook Post by Ken Burst (long, but detailed)
Anniston Star Editorial on Amendment 2
AL.com Guest Opinion on Amendment 2 By Charley Grimsley, former commissioner of Conservation & Natural Resources, State of Alabama
New American Journal Opinion on Amendment 2
Facebook Post by Michael Jeffreys
Facebook Post by Gregory Lein via Brittany Bingel
AL.com Guest Opinion on Amendment 2 by Tim Gothard, executive director of the Alabama Wildlife Federation
What is Amendment 14 on Alabama's Nov. 8 Ballot? A basic explanation of Amendment 14 with organizations for and against the Amendment.
AMENDMENT 14
The importance of Amendment 14 to Alabama, Birmingham and UAB by By Dr. Ray Watts, President, UAB; Dr. William Ferniany, CEO, UAB Health System; Mark Ingram, Director of Athletics, UAB; and Raymond Thompson, President, UAB National Alumni Society
Hundreds of laws at stake with Amendment 14 on Alabama ballot – AL.com
Updated 11/06/16 7:22am